A few years ago my husband caught yet another bad cold that went on for months. I live in the house with him and I never caught it. Then over Christmas, he got terribly sick and he had to go to the doctor. Turns out he had the Swine Flu. It was terrible, he went from one misery to another, fever, chills, cough, sore throat, body aches, and was in bed for well over a week and weakened for months afterward. Once again I was sleeping in the same bed and in close contact with him this whole time and I never got it.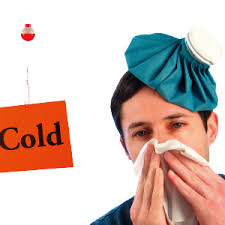 Why Do You Get Sick so Easily?
What you eat directly effects your immunity system.
This got me thinking something is wrong why he keeps getting sick, staying sick longer and I never catch any of it even though I am right next to him. I went online and started to dig into what could possibly be the underlying cause of this dilemma and I this is what I found.
Eating Salads of Leafy Greens Helps Boost Your Immunities
I have always been a big salad eater. I eat them often times for lunch and dinner. If I am not eating salad I am eating cooked vegetables, quinoa, and vegetable soups. My husband, on the other hand, likes different things then I do. He doesn't eat terribly, but he doesn't eat near enough greens. His lunches would consist of kipper snacks, canned sardines, porchetta, (yuck) and sliced cheese. I have spent 3 decades following him around with salads and finally the last few years I decided it was a battle that wasn't worth fighting, boy was I wrong.
Our Blood Work Shows a High White Count for me and a low one for my Hubby!
We go in for our annual blood draws and his results of his white count come back very low and mine are high. I get the first inkling that maybe our diets have something to do with it and I come across this.
Can What Your Eating Affect Your White Count? Yes, it can!
There are many ways to consume leafy green vegetables but one of the best things you can do is take Chlorella. Science considers trillions of white blood cells ( Leukocytes) and antibodies that circulate the blood and lymph as the body's main defense system against disease. Leukocytes circulate and cluster together in the lymph nodes and lymphatic tissue. They rest in the tonsils, spleen, and appendix. They line the walls of liver passageways, where they are known as Kupffer cells, and portions of the small intestine where they are called Peyer's patches.
These mighty cells patrol our blood, lymph, and stand on guard in the lymph nodes, spleens, liver, small intestine and so on destroying harmful bacteria and removing foreign matter and taking old blood cells out of the system. In 1908 a scientist named Metchnikoff won the Nobel prize for his discoveries about the immune system.
Recent Studies
Many people who are going through diseases can be helped by eating leafy greens.
In Japan and the Republic of China, doctors discovered that giving chlorella to cancer patients going through radiation or chemotherapy helped prevent leucopenia, the sudden drop in white blood cell count. A drop in Leucopenia causes fatigue, low energy and low resistance to infections.
More research done by Kitazato Institue indicated that chlorella stimulates the production of interferon, a chemical natural to the body that protects cells against viruses that are believed to slow the growth rate of cancer cells.
Leafy Greens
Eating all leafy greens will help in your production of white blood cells because chlorella is found in all leafy greens. The concentration of chlorophyll isn't as high as in other greens as it is in Chlorella, however.
Algae's is High in Chlorella and has an Affect on Liver Regeneration
Ongoing studies in Japan, Republic of China, and Germany to see what affects chlorella would have on reversing and preventing various liver conditions, and the results are promising and exciting. One such study with rats showed that rats being fed just skim milk powder died of liver necrosis, while one rat on egg white diet also showed signs of necrosis. All rats on a algae diet remained healthy. Dr. Fink then concluded further research should be done on the therapeutic value of algae on the liver.
There are many studies being done on the effects of eating ample leafy greens. Little did I know there was a study being conducted in my own home. Since the news that leafy greens boost white count and immunity, I am no longer chasing my husband around the house with them. He has seen the light and since eating more greens has been sick less often because of it.
Products out there like Green Vibrance can help those that maybe don't like to eat greens as often as they should. It's a good way to get the vitamins and minerals needed to stay healthy.