In short, a pheromone is a chemical that animals have that changes the behavior of another animal of the same species.
Pheromones are different than hormones and are called ectohormones - they act outside of the body of the individual who is giving them off and they impact the behavior of another individual. Hormones usually only affect the person secreting them.
What are Some Facts About Pheromones?
They similar to hormones only they work outside of the body
Pheromones can induce activity in others, such as sexual arousal
Almost all insects use pheromones to communicate
Most pheromone products for sale online do not work
There are four types of pheromones: releaser, signaler, primer, and modulator
What do Pheromones Actually do?
They can cause sexual arousal
Follow a food trail
Cause alarm
In insects, it tells a female to lay her eggs elsewhere
Respect territories
Back off or back away
Pheromones cause a mother to bond with her baby
Insects can attract mates from great distances by releasing pheromones
Insects seem to be much easier to study when it comes to pheromones them mammals are. Insects seem to have more stereotyped behavior.
Mammals can detect pheromones through an organ in their nose called the VNC (Vomeronasal Organ) or also refer to as the Jason's Organ. This organ is connected to the hypothalamus in the brain.
Do Humans Have Pheromones?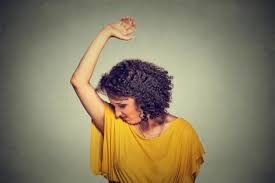 Do Pheromones Really Attract a Mate?
Sorry, the answer is no, it's a scam and big money making industry.
Although you will see countless products advertised for sale that will boost your pheromones and attract more attention from the opposite sex, there is little evidence to support it. Scientific studies have yet to prove the pheromones exist in humans.
There was research done that linked synchronization of women's menstrual cycles to unconscious odor cues. The researcher's name was Martha McClintock, so hence the term The McClintock.
Women were to take a whiff of women's sweat in this study and it showed that the menstrual cycles either accelerated or slowed down, depending on when during the cycle the sweat was collected - before, during or after ovulation.
Apparently, the pheromone collected before ovulation shortened the ovarian cycle, while the pheromone collected during ovulation lengthened it.
People are always looking for more ways to be attractive and grab the attention of strangers, but in this case, I have to say that claims of pheromone-laced products don't work.
After extensive research by numerous doctors, there has been no solid evidence to date that supports the claim that pheromones can be sprayed on and attract us a mate.
So save your money and don't be sucked in by products that claim to enhance your attractiveness they just don't work.